Article|Kazuyoshi USUI "Showa88"
Japan is vibrant, colourful, successful, romantic, dangerous, exciting.
Not the Japan you know?
Japan uses a calendar based on the reigns of the emperors. Currently (2011) we are in the 23rd year of the Heisei Era. The reign of the Emperor Hirohito was called the Showa era and lasted for the 65 years 1926-1989. Showa was everything Heisei is not: vibrant, colourful, successful, romantic, dangerous, exciting.
Many in Japan look back on the Showa Era with great nostalgia.
"Showa 88"(昭和88年)is Kazuyoshi Usui's (薄井一議) latest project, and has taken the best part of a decade in its gestation. Imagine an alternative reality in which the Showa Era never ended. Showa 88 would have been the year 2013.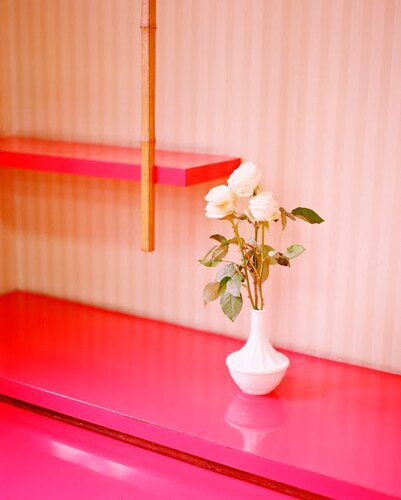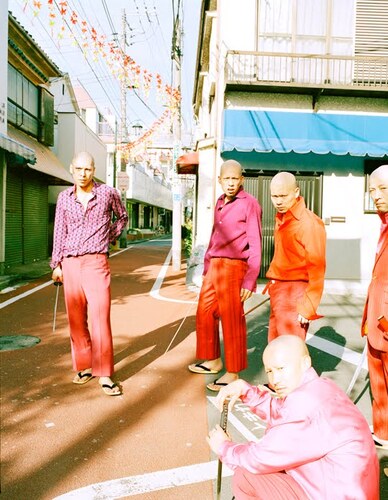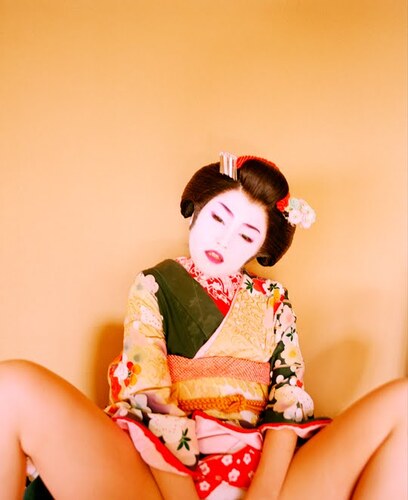 Kazuyoshi Usui's first photo book "Macaroni Christian" (2006) had an austere black and white style reminiscent of his teacher Eikoh Hosoe (細江英公). "Macaroni Christian" was begun while Usui was still a student. In the decade since then Usui has twice won the Japan Advertising Photography Award. "Showa 88" was originally conceived as a series of images - a dying gangster sees flashes of his life passing before his eyes. In bringing "Showa 88" to its final form he decided that the power of photography lies more in suggestion rather than the cinematic conception of an explicit narrative, and in this lies the power and maturity of the work.
Much of the great photography of the Showa era is powerful black and white - just think of the representative work of Hosoe, Narahara, Moriyama and Araki. Colour is the challenge of the next generation, including Naoya Hatakeyama, Mika Ninagawa, Kawauchi Rinko and Lieko Shiga. In "Showa 88" he has made a significant statement in Japanese colour photography, and the images individually are very beautiful.
Not only beauty is in this book but on another level there are significant reflections on Japanese society and history. Japan transformed completely during the 20th Century as the Showa Era gave way to the Heisei era. The manipulative imperialist exploiter of Manchuria in the 1930s turned into the world's most peaceful nation. The land of the high growth miracle is now the country where GNP has not grown for two decades. The aggressive copier of technology and Western institutions is now the most inward-looking of Asian nations.
And so, a book of great beauty and subtlety about a country feeling its way towards a new civilisation.
The book is available from Zen Foto Gallery, Tokyo
Kazuyoshi Usui interview on "One from the Heart" blog:
http://blackdeadsea.blogspot.com/search/label/Kazuyoshi%20Usui
Featured on "One Year of Books" on tumblr:
http://oneyearofbooks.tumblr.com/post/14665923391/kazuyoshi-usui-showa-88
For Japanese readers please see Usui's extensive interview with Yasunobu Ichii (市井康延) in DigiCame Watch (デジカメ Watch):
http://dc.watch.impress.co.jp/docs/culture/exib/20111214_498277.html
Kazuyoshi Usui website:
http://kazuyoshiusui.com/




Related Publications: