Two of the challenges that photographers must overcome are to find their own unique mode of expression and to say something new about familiar things. The great mountains of central China, including Huangshan (黄山), Mount Emei (峨嵋山), Zhangjiajie (张家界), must be among the most painted, sketched and photographed views of all time. In another recent manifestation, you may be familiar with Huangshan from the film Avatar.
Lin Shu (林舒) is a young photographer based in Beijing. He was fascinated by the work of ancient painter/poet/philosopher Shitao (石涛). Shitao is familiar to Chinese and Taiwanese art students, and to knowledgeable experts, but I needed to refer to wikipedia, where I found that he was an innovator in introducing impressionistic techniques into Chinese painting over 300 years ago.
Lin Shu took on the challenge of producing works on these Chinese mountains: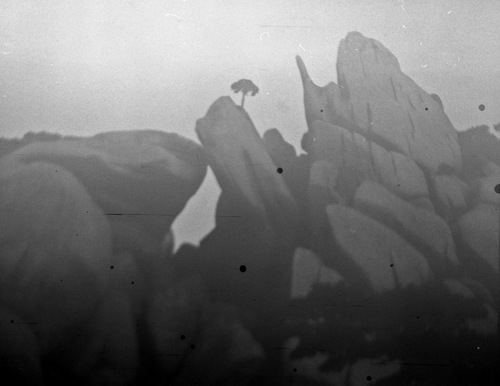 He took an old Chinese brownie camera, brand name Hong Mei (literally "Red Plum"), with all its focusing and winding inaccuracies and light leakages, embracing the resulting imperfections.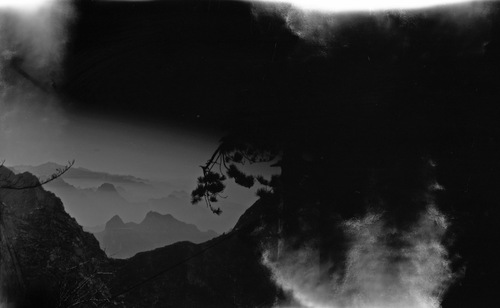 He is teetering on the edge. He could have returned from these arduous journeys with his Hongmei to find no usable pictures.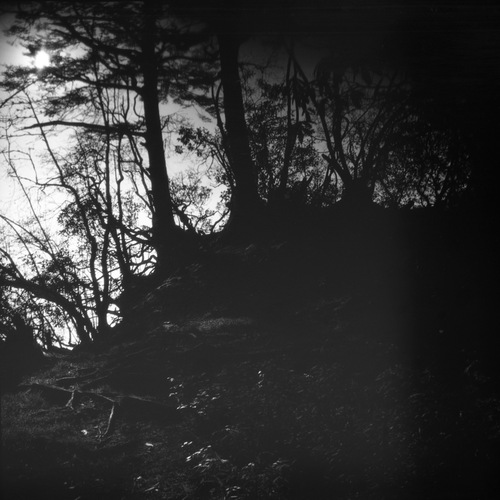 I felt his works fitted into the message I was trying to put across at Tokyo Photo this year: the importance of respecting nature. A cliche, to be sure, but still vital to all our futures.
The scenes interpreted by Lin Shu are rare in today's world in being essentially unchanged since the advent of mankind. His works in the forests surrounding these mountains also capture some of the mystery that I also feel from Takahashi-san's photographs, discussed in my earlier post.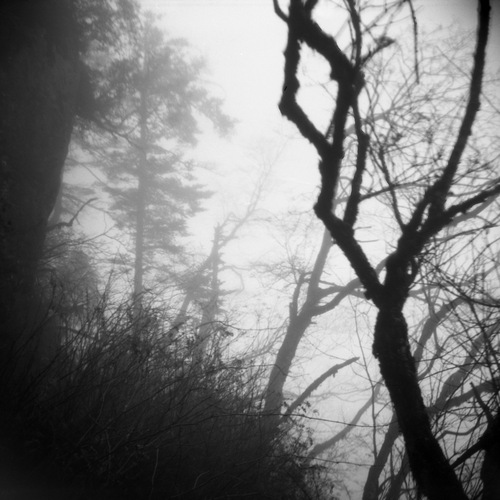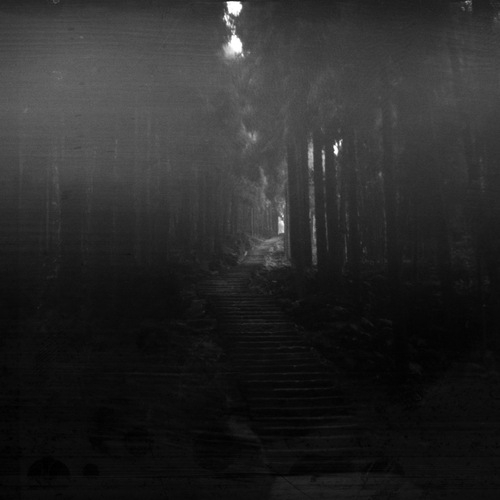 Lin Shu "Toxic" Exhibition held at Zen Foto held 10 Sep - 13 Oct 2011
Related Publication: