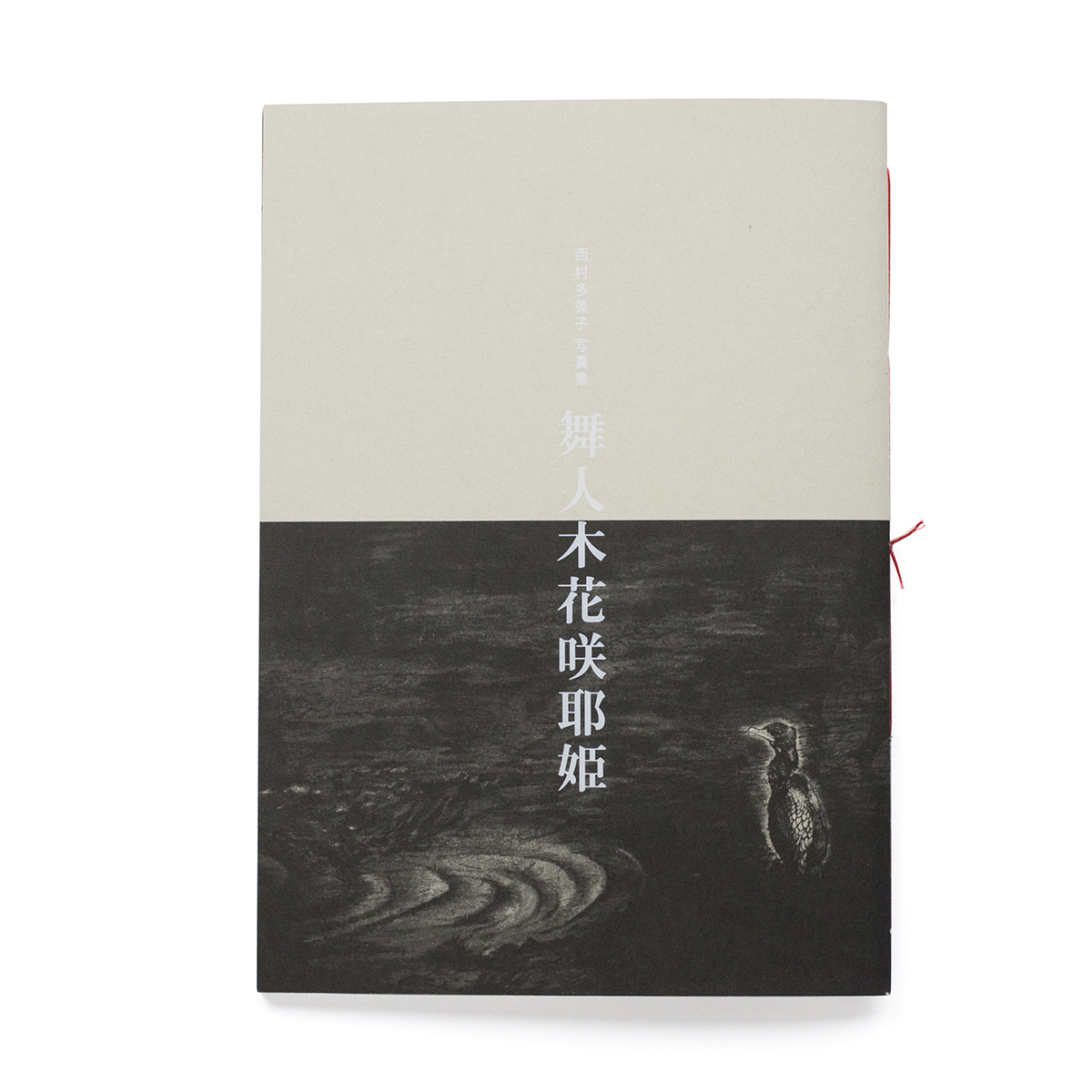 A Miko dancer - Konohanano Sakuya Hime
The exhibition is of photographs taken in 1979-81 of the dancer Konohana-no-Sakuya-hime. I first met Sakuya-hime in Tokyo's inokashira Park in 1979. She would dance in the quiet woods of the park every Saturday, wearing a gaudy kimono, with white make-up and her black hair flailing as she danced.
Her dance was not pre-determined. Abandoning herself, she became a possessed shaman. Her dance led the watcher into another dimension.
In 1980, seeking the origin of the sacred Shinto music, she embarked with her two small children on a pilgrimage throughout Japan, and dedicated her dance to various shrines along her way.
Spring in Asama Shrine, Fuji Yoshida, early summer in Suwa Taisha's Onbashira Festival, high summer in Ohara, Kyoto, Nara Tenri, the cluster amaryllis of Nara's Katsuragi Kaze-no-mori, Hotaka Shrine in the snow. I remember being at one with the dance at these places through the seasons.
― Tamiko Nishimura
Book Size

257 x 182 mm

Pages

56 pages

Binding

Softcover

Publication Date

2016

Language

English, Japanese

Edition

500