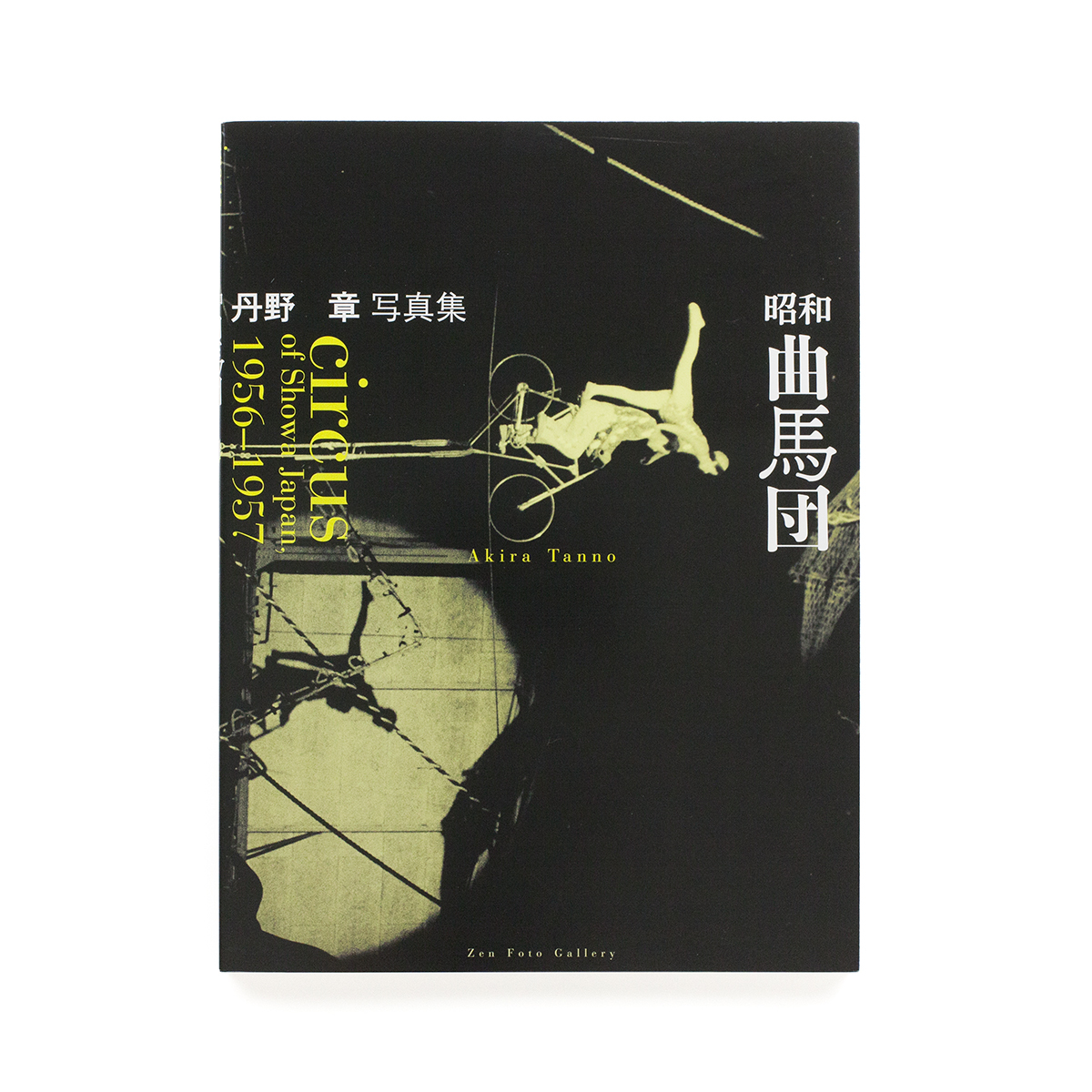 Circus of Showa Japan, 1956-1957
"At the entrance of the big tent built in a vacant field twenty minutes walk from Keio-Tamagawa Station, there were two or three elephants, within touching distance, delighting visitors with the adorable movement of their trunks. The shows, in which a variety of animals such as elephants, tigers and lions appeared, were no longer called 'kyokuba-dan'. Children sat in the front row, as if they occupied special seats, with no fence between them and the animals. I used to ask the head of the circus for permission to take photographs of the show and they all welcomed me: 'You can shoot from anywhere you want. Don't worry about using the flash.'"
Akira Tanno excerpt fromCircus of Showa Japan, 1956-1957
Published by Zen Foto Gallery, Akira Tanno's Circus of Showa Japan, 1956-1957 is the last body of work to have been published during Tanno's lifetime. Having passed away as the publication went to press, Circus of Showa Japan, 1956-1957 presents a singularly unique photographic body of work which re-collects the images Tanno captured five years after his photographic career began,ayear before his exhibition within the 1957 photographic exhibition Eyes of Ten and prior to his formation of the photographic collective VIVO. The images within capture a period in Japan's social history which documents the now no longer seen Japanese 'Circus' which were active during Japan's early post war years since the kyokuba-dan. Illustrated within the 88 pages are the theatrical performances, acrobats, lions leaping through flames, to feats of balance all performed amazements looked on by the wonderment of the crowd in awe and in innocence, a time kept alive through memory and image, viewed in retrospect from today's world that is all but dominated by our mass consumption of media and entertainment.
Included within is an afterword by Akira Tanno titled From "Circus" to "The Eyes of Ten" to VIVO and essay by writer Ayako Koide titled Akira Tanno's "Circus": an Undividable History.
All text available in both Japanese and English.
Book Size

293 x 220 mm

Pages

88 pages

Binding

Softcover

Publication Date

2015

Limited edition

700