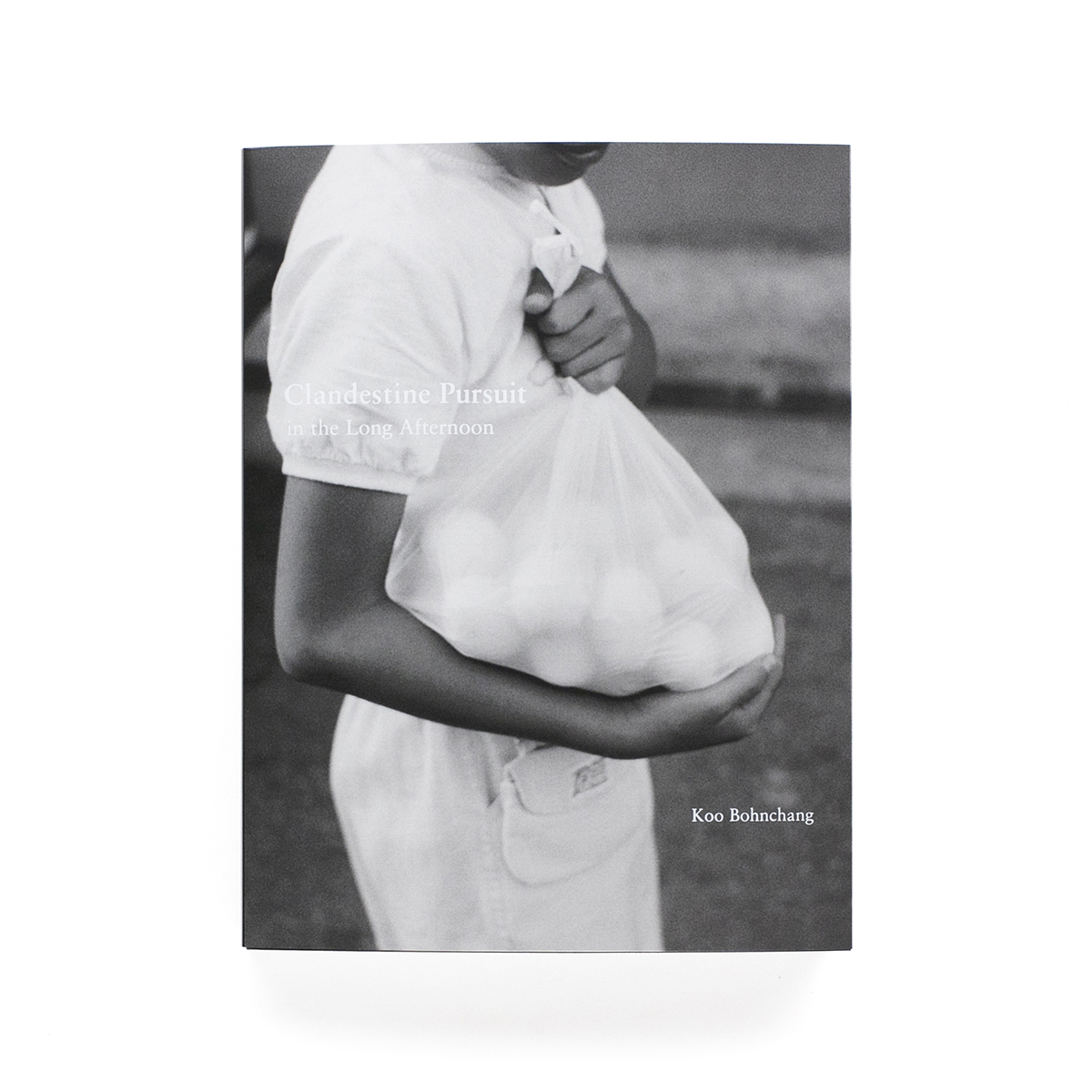 New
Clandestine Pursuit in the Long Afternoon
Zen Foto Gallery is pleased to present the photobook publication of Koo's black and white film street photography from 1985 to 1990, taken upon his return to Seoul from his studies in Germany. While the Summer Olympics was soon to be taken place in Seoul in 1988, Koo witnessed the political turmoil and social unrest that his country was going through. In order to express his feelings of alienation towards the chaotic and abrupt transformation in the Korean society, he decided to capture the fragments of turbulent times with his outsider's gaze. After 30 years, "Clandestine Pursuit in the Long Afternoon" is finally compiled into a book.
The Year 1985
It had only been six years of studying abroad,
but Seoul seemed no longer familiar to me.
The endless flood of vehicles and people, the noise.
A vortex of images flitting across my retina.
Construction, patriotism, falsehood, and vanity.
From dawn until the last neon light switched off, This city was like the heavily breathing surface of a vast ocean.
I was in a strange city
to find something
unknown to myself.
I was wandering.
--- Koo Bohnchang
Book Size

240 × 182 mm

Pages

252 pages, 119 images

Binding

Softcover

Publication Date

October 2019

Language

English, Japanese, Korean

Limited Edition

1000