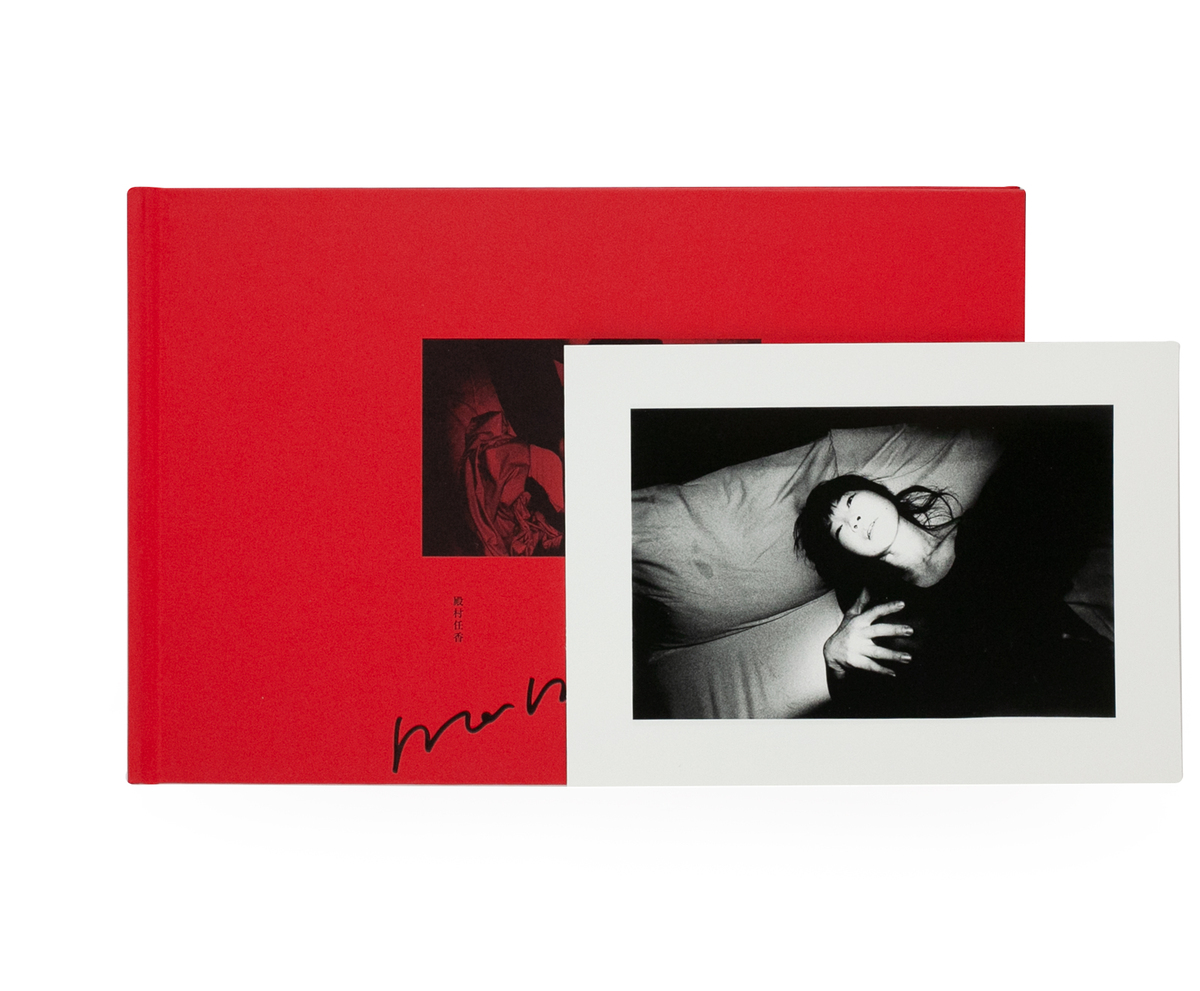 Signed, Special Edition
mama 恋 love (New Edition) Special Hannya Edition
Edition of 30 (2 different images available; each image limited to an edition of 15)
Digital print on baryta paper (signed by the artist)
Paper/Image Size: 130 x 180 mm/91 × 141 mm
This new special edition of "mama 恋 love" marks the first republication of Hideka Tonomura's sensational debut photobook since its initial release in 2008.
Tonomura's subject is her own mother: her infidelity and her affair. In the first, monochrome part of the book, Tonomura's photographs show her mother in bed with a lover. The lover is obscured, completely blacked-out, which turns all attention to Tonomura's mother – her face, her contortions, her gestures, her pleasure – while turning the lover into a menacing, almost un-human like creature. The second half, in color, was shot on 8mm then re-shot in telecine; the result is a warm, almost sentimental look whose contrast to the first half could hardly be any starker.
Tonomura's intense, intimate visual exploration of her immediate family and her own feelings may not be easy to look at, but it is an unforgettable experience.
"Our lives were being controlled.
My mother never had any freedom.
Her first protest against my father was the love affair.
I had no choice but to take photos
when I found out that she was cheating.
I wanted to shoot it, whatever the cost.
I wanted to witness it.
That was all I felt at that time.
I was surprised when I saw how the photos came out.
My mother was looking at the camera."
— from Hideka Tonomura's statement (included in Japanese and English translation)
This special edition is available in two different versions, each featuring a different photographic print.
-Book Size

180 × 260 mm

-Pages

108 pages, 56 images

-Binding

Hardcover

-Publication Year

2021

-Language

English, Japanese

-Limited Edition

30