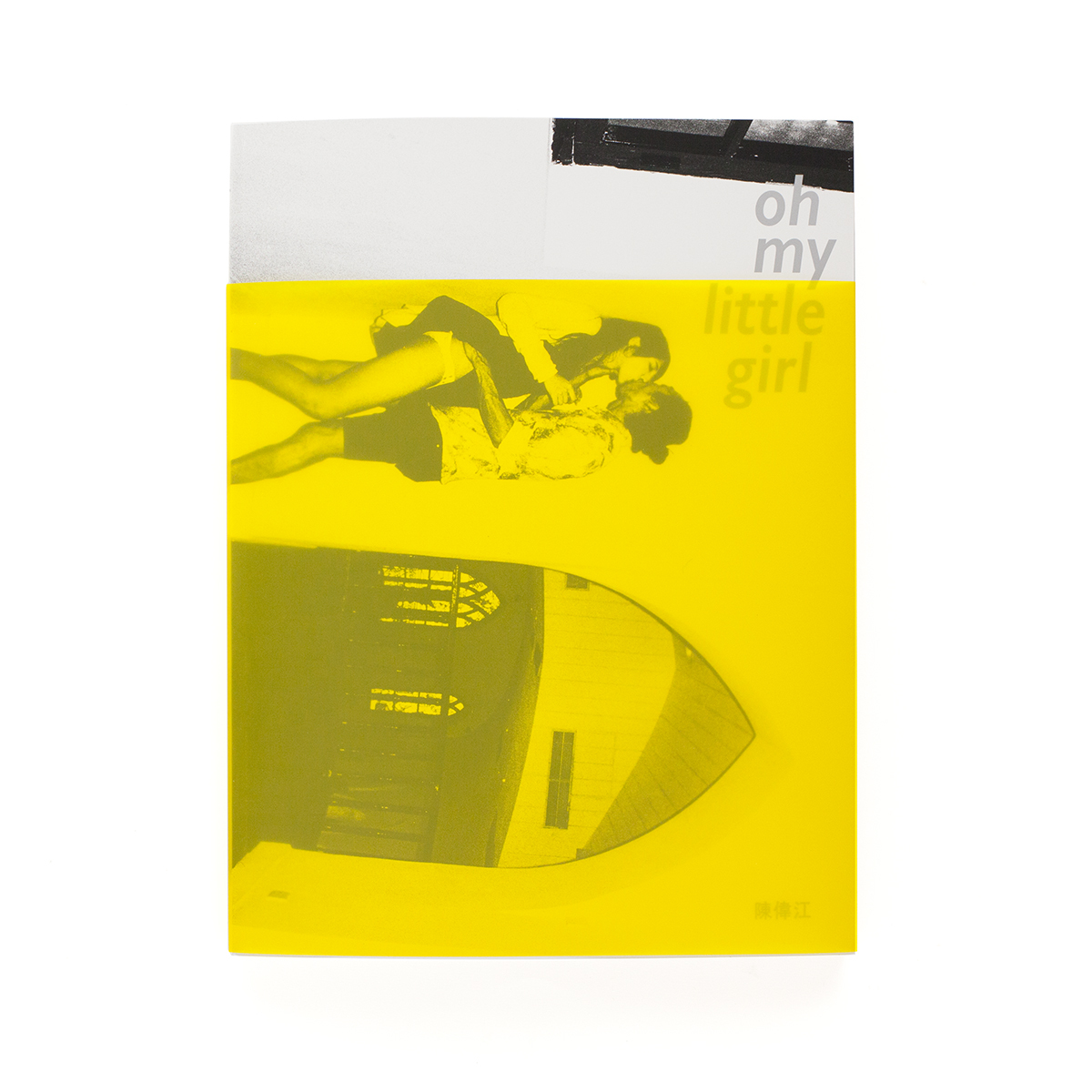 Chan Wai Kwong's latest publication with Tokyo-based publisher Zen Foto Gallery is a strong, sexual tale told through Chan's distinct black-and-white photography. Typical for Chan, it's all in the photos; his relationship with the 'little girl' from Macao is not elaborated upon in or outside the book (apart from its classification as an "encounter").
Zen Foto's Mark Pearson said, "What can I say about "oh my little girl"? I don't think we need to over-analyse it at this stage. I'll just say what I know: It is sensational. It is brutal. It is tender. It is explicit. It is sexual. It is daring. It is honest. It is unsettling."
Chan Wai Kwong was born in 1976 in Hong Kong. His father was a news photographer and his mother worked in the Macao casinos. Chan dropped out of New Method College just one year after entering the school in 1988. He then drifted in and out of odd jobs for many years, working in a restaurant and as an office errand "boy". He started taking photographs in his teens in a casual way, got more and more involved and is entirely self-taught and self-reliant.
Over 5 years ago he gave up other work to concentrate on his photography full time. He has no source of income other than from sporadic sales of his prints and handmade books. However hard it has been, he has not wavered from his destined path. He has self-published over twenty photobooks such as Wanchai (2011), Ah~ (2011), Ting Ting(2012), Everyday Love (2013), This is Hong Kong (2014), Police Portraits (2015), brothers(2017) and Blush (2017). In 2015, he published Yau Ma Tei with Zen Foto Gallery, this book oh my little girl marks the second time to accompany the solo exhibition at Zen Foto Gallery.
"If you ask me about photography, I will categorize myself a good-for-nothing. To be honest, even without photos I won't die, I can live without photos at any time. Indeed, it's such a trivial matter to press the shutter. I take photos, but it doesn't mean I can do whatever I want. Scenes in my photos already existed. It doesn't matter whoever else takes the photo, the scenes don't change anyway. I just took the photos by chance. Am I great? In fact, that's not a big deal." — Chan Wai Kwong, September 2013
Book Size

280 x 210 mm

Pages

116頁

Binding

ソフトカバー

Publication

2017