The work of photographer Atsushi Fujiwara portrays different themes within each of his projects, however the three projects that he has worked on nevertheless resonate with each other. All three of his photographic projects were either set in, or related to,islands: 'Nangoku-sho' captures the southwestern tip of Japanese Kyushu island, inspired byNangoku-sho an anthology ofwaka poems that his grandfather wrote; 'Butterfly had a Dream' traces a path of a woman originally from an island off the coast of Tokyo; and his latest project 'Poet Island' which has been primarily released as a photobook, contains a collection of photographs taken on an island sanatorium where Hansen's disease patients were isolated. But his eyes are not precisely directed upon such a history of the island being a sanatorium of once incurable disease. Rather, the landscape, seascape, buildings no longer in use, insects and statues to the miscellaneous aspects of the island are captured through the eyes and works of the poet Kaijin Akashi, who suffered from the disease and resided on the island. Bringing together a poet's life and the history of the island of Hansen disease through the medium of photography, Fujiwara created another image for this subject, which has more commonly been explored within the documentary context.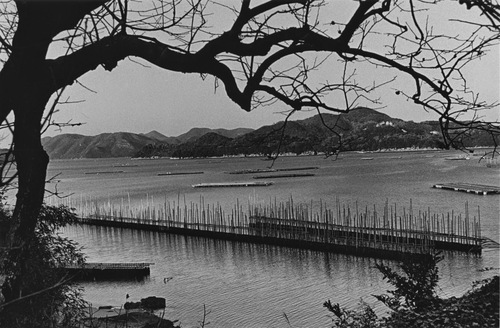 Around two hundred people who suffer from the disease still live there, but these figures are completely missed in Fujiwara's works. 'I could be allowed to photograph them if I wanted,' Fujiwara said. But he did not, as it was not his original intention. The poet's face in family portraits are nevertheless captured, but it is difficult to find a shadow of the disease in these images, as all of these portraits are either from a time previous to his being diagnosed with the disease, or just before the symptoms of the disease—structures of body being collapsed—appeared on the surface of the body. Fujiwara cropped the poet's wife from one of his 'photograph of photograph of' the poet, as, contrary to the gentle yet undaunted face of the poet, 'her face looked so gloomy' anticipating the following course of event that suffers her husband.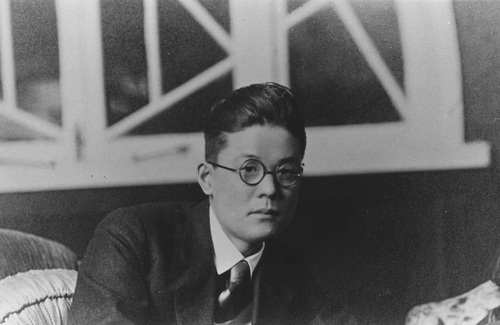 This series of photographs is utterly poetic, containing an aesthetic significance with a fictional touch, which could be an object of criticism when a viewer expects a certain conventional approach to this subject, such as of interrogation of reality of our modernity. But these images, nevertheless, convey another reality, one that reflects the photographer's life, or his subjectivity—which has been strongly attracted to the subject of 'poetry'—and his path as a passenger whilst on the island. The images work together to bring another, perhaps more deeper, sense of the life of the patients, blurring the boundary between the poet and nameless patients.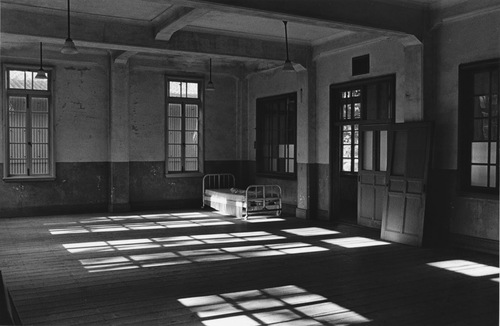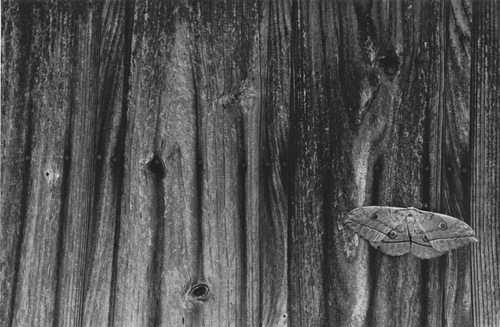 A poet's life, patients' lives and a photographer's life overlap within the photographic images. His photographic creation lays another pair of eyes upon the island, which is heavily tied up with the notion of pain, grief and isolation. In some of the photographs we see Kaijin's poem inscribed in stone monuments. One of them reads:
Like luminescent fish dwelling in the darkness of the deep sea, there is no light until I alight from within.—Kaijin Akashi, from Haku-byo
'Kaijin's poetry was a sort of "ray of hope" for the patients in the island,' Fujiwara said. Rather than aiming to 'uncover' or 'document' the hidden history of Hansen disease, Fujiwara's photographs certainly illuminate another life or history in, and of, the island.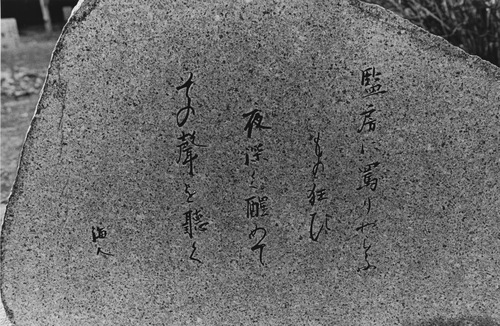 Ayako Koide
Writer and Translator
---
Editors note:
Atsushi Fujiwara was born in 1963 in Okayama and grew up in Shiga in Japan. Alongside producing bodies of photographic works such as 'Nangoku-sho', 'Butterfly had a Dream' and 'Poet Island', he co-publishes a photography magazine Asphalt with editor Akira Hasegawa. His photographs from the series 'Butterfly had a Dream' has recently been selected for one of the 30 finalists of the first Photography award of Photobook Melbourne.
The 'Poet Island' exhibition at Zen Foto Gallery was held from March 26 to April 2, 2015, featuring the 18 pieces of photography from the series.
To view images and details of his publications, visit shashasha photobook store.
---
All rights reserved, Zen Foto Gallery, Atsushi Fujiwara, and Ayako Koide, 2015