Some Good Might Come out of this Nuclear Mess
The earthquake this year told us about the power of nature, and the short memories of people. But if we are to be excluded from a 20-kilometer radius around Fukushima Daiichi Nuclear Power Plant, could that area turn into something good? After Chernobyl the surrounding area was freed from human interference and saw a remarkable resurgence of wildlife. Similarly the no-man's land in between South and North Korea has become a precious enclave of untouched nature. The Fukushima Daiichi 20km zone could become another special area, either given back to, or should we say, taken back by nature.
So I showed works at this September's Tokyo Photo themed around nature. I chose four photographers' works for our main section, and will introduce them in separate posts.
Firstly Kazutaka Takahashi (高橋一隆) regularly ventures deep into the forests of Japan carrying his tent, tripod and medium-format camera, the sturdy Pentax 6x7. He captures something of the mystery and a sense of the world before humans dominated almost every part of it.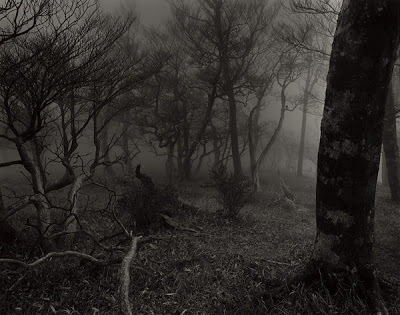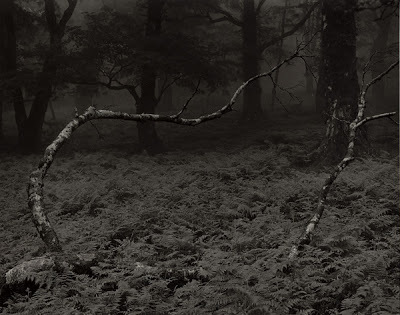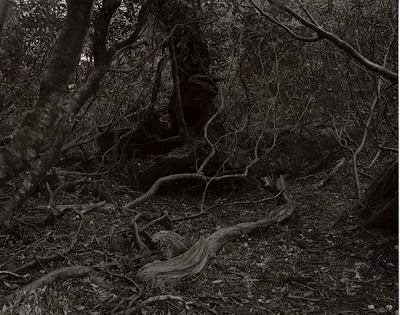 He was one of the photographers I met as a member of Place M in Shinjuku. His work made a strong impression on me, brooding and mysterious. The blackness of the prints is so intense I was asked whether he had applied a special treatment to intensify it. Takahashi-san has not had major exhibitions so far, perhaps because he does not promote himself, but I admire his persistent dedication to his subject and his craftsmanship.